Cycolac MG94F injection moulding




Stephens Plastic Moulding Ltd is the leading plastic moulding service provider in the UK.
They have been in the industry since 2011 and is considered to be one of the leading plastic moulding company in the area at the moment. But before that, they have been known as Stephen Gasket. They provide a wide array of products and services in the markets of safety, health, and electronics. However, their primary speciality is injection moulding.
Today, Stephen Plastic Moulding Ltd is a top platform wherein you can get products and services under injection moulding. If you're searching for a plastic moulding provider, choosing them will never disappoint you, since they've been in the business for quite some time, so you're sure that they will provide you their expertise and professionalism on this field.
Stephen Plastic Moulding Ltd's expertise
Stephen Plastic Moulding Ltd's expertise in the process of injection moulding is unparalleled. They have years of experience which has given them the technical know-how of the process, and they have acquired top of the line types of machinery to further better the quality of their jobs. The combination of both machine and expertise also enabled them to handle almost any material when it comes to injection moulding.
Thanks to these, their processing has become faster and much more efficient, thus saving you a lot of time and money.
Type of ABS resin
If you are wondering if they also work with Cycolac MG94F injection moulding, the answer is yes. This raw material can be correctly processed using injection moulding. It is a type of ABS resin, also known as acrylonitrile-butadiene-styrene.
ABS resin is a typical kind of thermoplastic polymer. There are two categories for ABS resin which is for injection moulding and extrusion. Moulding it under high temperature gives it a glossy finish similar to lego bricks which are made out of ABS resin. It also retains pigment very well, which is why it has plenty of applications.
High impact resistance product
Similarly, Cycolac MG94F injection moulding creates a high impact resistance product with an aesthetically pleasing surface. It is also sturdy and has structural stability which is why its common application is thin walls for construction or interior design. It is also graded as Food contact compliant by the FDA, making it more desirable.
Also, the drying temperature of Cycolac MG94F is between 85 to 95 °C while its drying time is between 2-4 hrs. It has 0.1% maximum moisture content, and its melt temperature is between 220-260 °C.
If you design to have your Cycolac MG94F injection moulding project with Stephens Plastic Moulding, rest assured that you will get a high-quality product. The beauty of working with Stephens Plastic Moulding Ltd is that they are with you every step of the way from the design stage, to the production of prototypes and the actual production of injection moulding itself.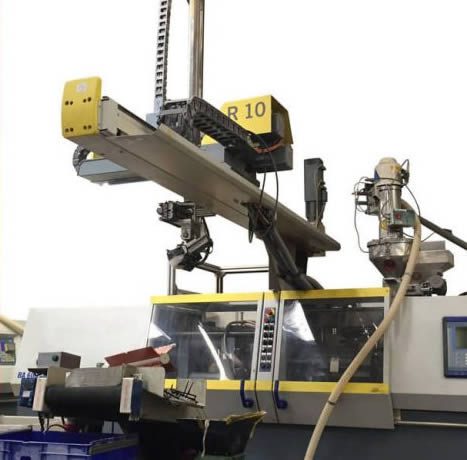 Moreover, the work with almost all kinds of material there is so they are the answer to your plastic injection needs.
We have clients from all areas of the UK, including